LONDON LIFE – Large Case Re-Engineering Project (London)
Part of a team. Essentially re-writing from scratch, the entire method used to determine insurance rates and a multitude of other factors.
​

WIERSMA TRUCKING (Kitchener)
Fix and improve an existing software program used to track their trucks.
​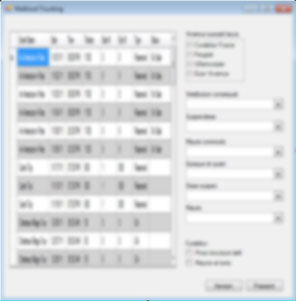 MS SOCIETY (Hamilton)
Donor/volunteer database system – development and training.
​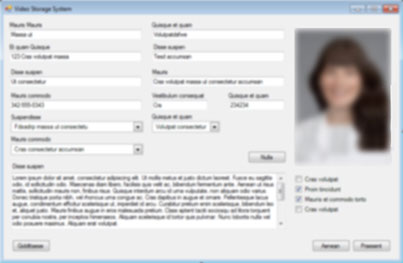 WHISTLER (Brantford)
A specialized, native-friendly, POS simulation system designed for a small chain of gas stations.
​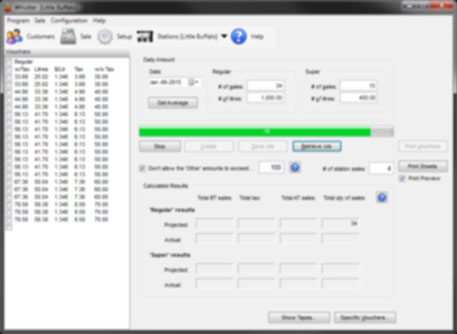 MAGIC LANTERN (Burlington)
Video archive database system – development, data conversion and training.
​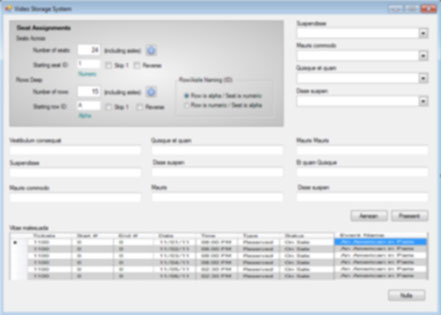 MOTHER HUBBARD'S CUPBOARD (Port Ryerse)
A collection of programs which create meal plans based on customer food preferences.
​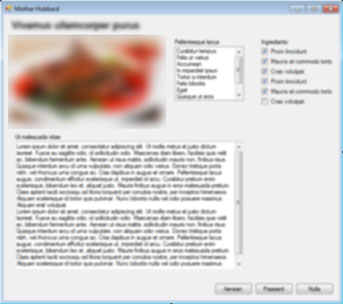 MICROTHERAPY (Port Dover)
Modernization of radio station ratings software.
​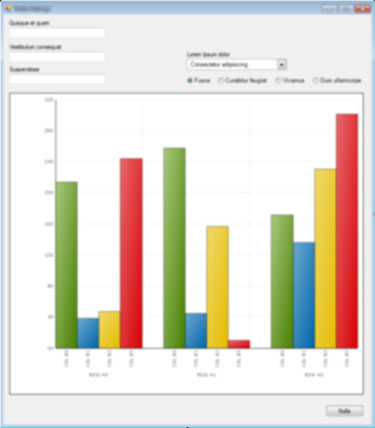 LEN'S MILL STORE (Port Dover)
NSF check tracking system, and a cash register reconciliation program.
​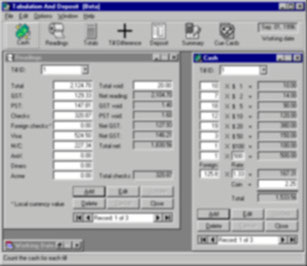 In order to maintain the confidentiality of our clients and to not divulge trade and propriety information, the above images have been blurred and may also only visually represent a simulation of the software's purpose.
We also have our own in-house software projects that we design and market ourselves.